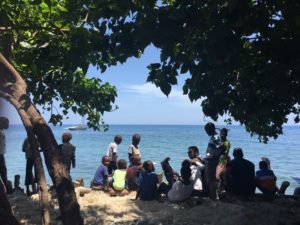 What is the purpose of a business? During my MBA studies at the University of Dayton, the correct answer to this question was "to increase shareholder value." A business does have a primary purpose of generating sustained profits and thus increasing shareholder value but, I also happen to believe that a business can make a much larger impact than just simply financial returns. I believe that business can have a higher calling. I think businesses can change the world, literally. The primary question we should ask ourselves as business owners and leaders is this: "Would the world be any different if your business burned down today?" If the answer is "No" then we should rethink why we are in business.
Recently, I've had a few experiences that have helped me to realize the impact that our company, Bullen Ultrasonics, is having in our local and global community. Bullen committed about 3 years ago to give 15% of profits to our employees and 10% to our local and global community. Our mission statement states that we exist to "improve the quality of life for all stakeholders". There are 5 primary stakeholders that are impacted by our company.
Employees
Our first responsibility is to our employees. We have worked hard to create a culture of respect, trust, and love. Yes, love. We are a family business and we extend the family values of Excellence, Humility, Integrity, and Teamwork to our employees as well. We hold each other accountable to these core values. We are eager to share our profits generously with our employees. We strive to have a place where people feel energized, refreshed, and challenged so that they can have energy remaining for their families when they return home. When we take care of our employees, they take care of our vendors and customers.
Customers and Vendors
We extend these core values of Excellence, Humility, Integrity, and Teamwork to our customers and vendors. We partner with our vendors and customers to "expand the possibilities of ultrasonic machining". The services we provide to our customer help enable technologies that have a positive impact on the world. We machine aerospace and defense products made of Ceramic Matrix Composites (CMC) that are used to conserve fuel and save money for airline consumers. We machine glass products that help keep our cars and airplanes safe with pressure sensors. We machine various parts for the biotechnology industry to help prevent diseases and help educate doctors on the best treatments. We also machine advanced ceramics for the semiconductor industry that help make life saving technologies for the high tech industry. We are literally partnering with our customers to help to save lives.
Our Local Community
We want to be contributing members of our community of Eaton, OH and Preble County. Recently, I was proud to hear that one of our employees, Bob Blevens (Traffic Manager), represented Bullen in bidding on livestock at the Preble County Fair. These bids show support for the local 4H and helps young adults to learn about responsibility and professionalism. We also partner with a local organization called the H.I.T. Foundation that provides safe and affordable housing to residents of Preble County. We provide paid volunteer hours to our employees to help make an impact in our community. Recently, one of our employees and his family of 7 volunteered with the H.I.T. Foundation to help elderly residents with yard work. We also have a strong partnership with Youth for Christ where they are impacting high school students struggling with addictions and peer pressure.
Our Global Community
We have developed a strong partnership with World Hope International, a Christian international relief and development organization, in the countries of Haiti and the Philippines. These partnerships aim to leave the community empowered to continue a cycle of development. This focus on sustainable development includes projects in agriculture, education, spiritual development, and community-based development. I recently was able to visit the two sites in City Solei and Percin in the country of Haiti with two incredible teams. One team was a group of youth from various Wesleyan Churches and another was a medical team from New Life La Plata Church in Maryland. We partnered together to provide children's activities and to provide a medical clinic to the local community.
I was emotionally moved as I listened to the kids play, sing, and dance. I watched as the youth had their hair braided by the kids, danced with them, and sometimes just simply held their hand. It was in these moments that I realized I found the true purpose of business: people. Our goal is to have an impact on the people inside of our business and to let this impact positively ripple across the world to wherever there is a need for hope and joy.
I am grateful to serve as the President of Bullen and I'm incredibly proud of the employees that I work with and the impact we are able to have in our local community and all around the world.
Sincerely,
Tim Beatty
President, Bullen Ultrasonics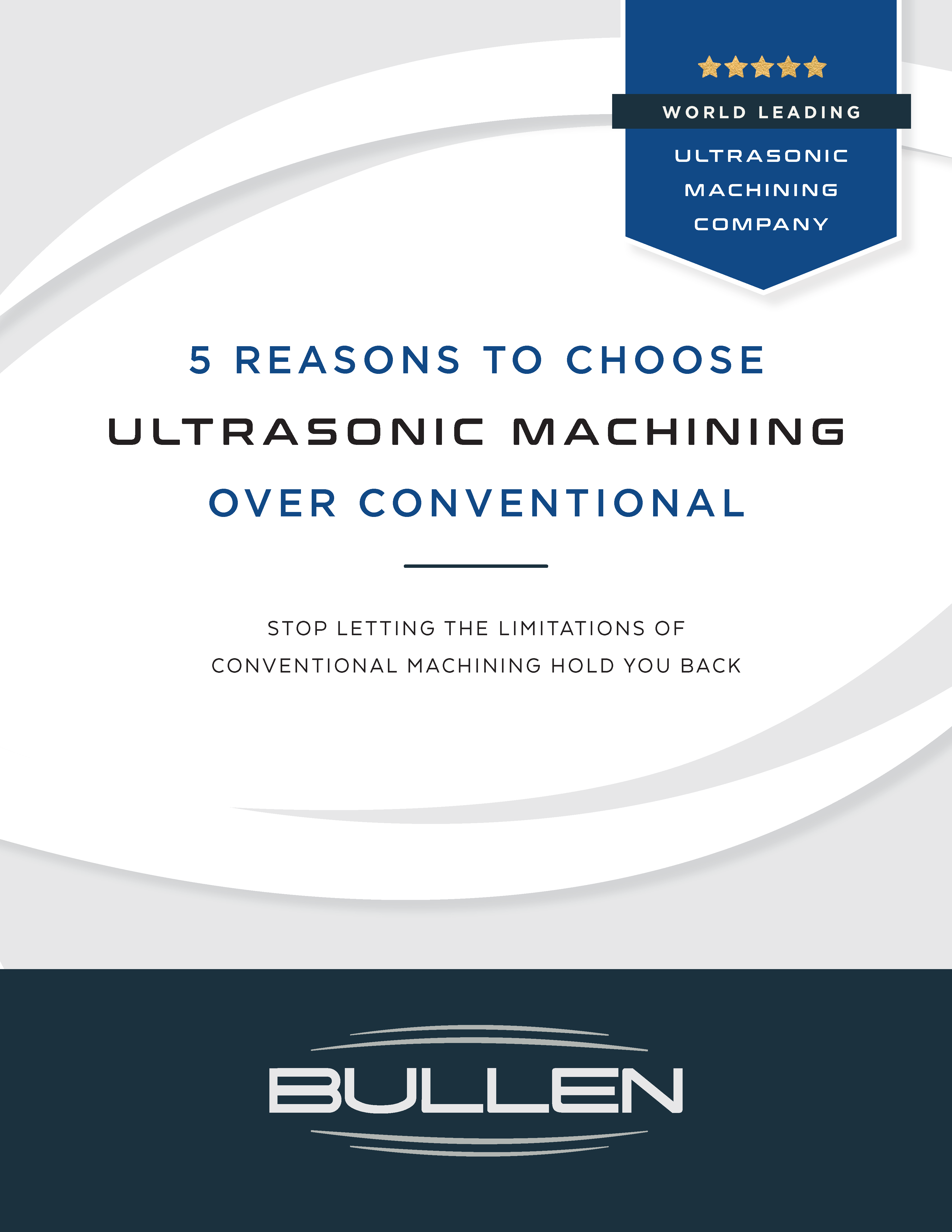 5 Reasons to Choose Ultrasonic Machining Over Conventional
Stop letting the limitations of traditional machining hold you back. Download this free PDF today.