Semiconductor Ceramics
Semiconductor equipment manufacturers, fabricators, and ceramic material manufacturers rely on Bullen for precision machining of critical components for semiconductor process equipment.
You've Perfected the Design – Don't Compromise it
Bullen's extensive knowledge in the machining of glass and ceramics, combined with unique ultrasonic machining capabilities, enables us to provide custom, high-quality, cost-effective solutions that meet the strict requirements of the semiconductor industry.
Conventional Machining
(Laser, EDM)
Common Processing Defects
Bullen Ultrasonic Machining
Greater Design Reliability & Quality
Little To No Subsurface Damage
We Believe You Deserve a Better Solution for your semiconductor component
Bullen's Ultrasonic Machining process is a non-thermal method, creating no HAZ (Heat Affected Zone) and little to no subsurface damage. As a result, no post-machining polishing is needed to relieve residual stress and slag caused by laser machining or EDM. That means a faster and more cost-effective process for your team.
Preserve Material Reliability
The substrate material's chemical and physical properties remain unchanged.
Expand Design Possibilities
Implement feature sizes not possible with laser machining on thicker substrates.
Optimize Production
Eliminate inefficiencies that slow down production and increase the cost.
BULLEN Semiconductor Capabilities

✓ Ultrasonically high aspect ratio precision features in 300 mm diameter components

✓ Materials include CVD Silicon Carbide, Alumina, Sapphire, Aluminum Nitride, Silicon, Silicon Nitride, Yttria, and many others.
Part types typically machined include:
Gas distribution plates, showerheads (electrodes)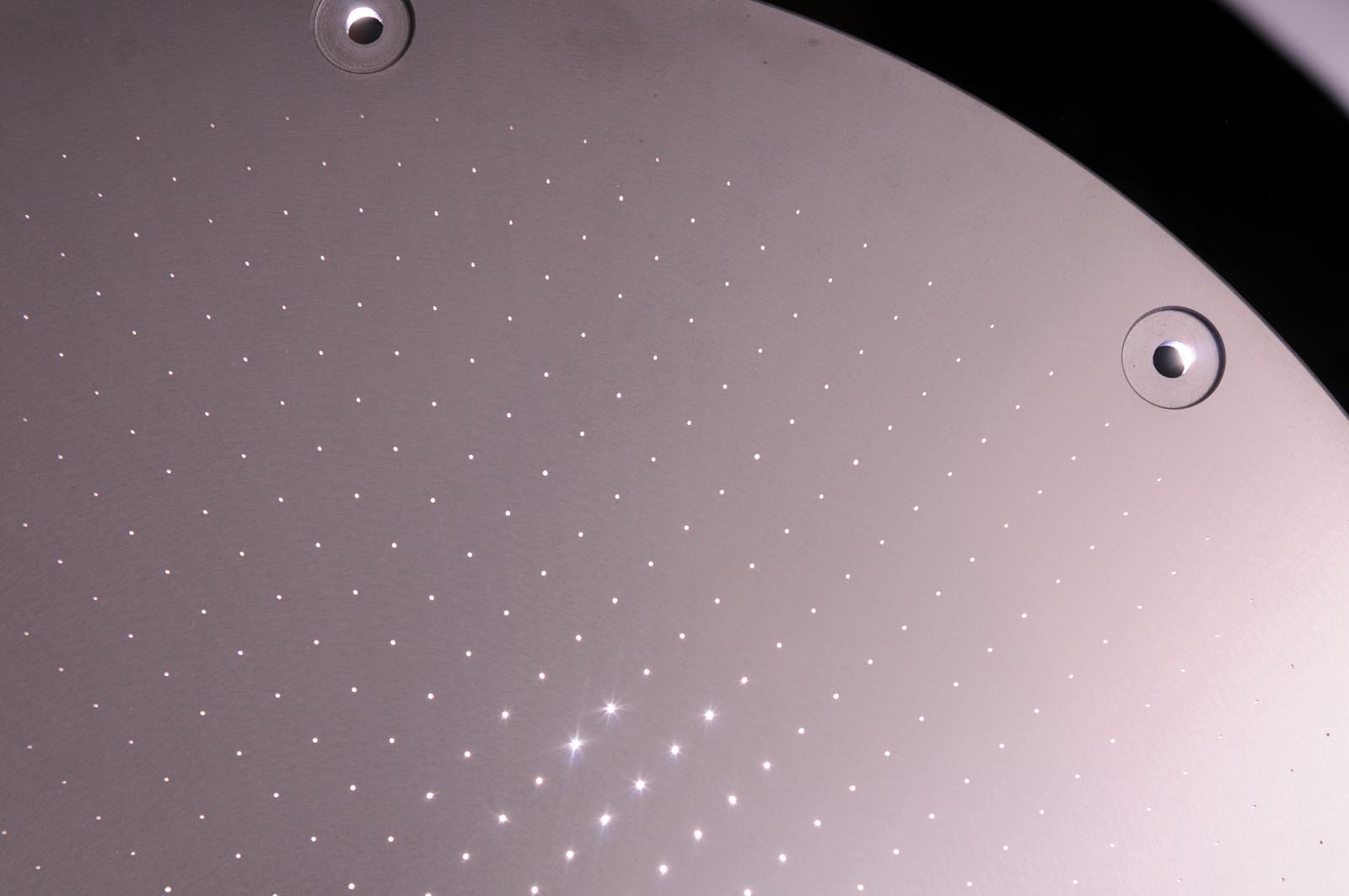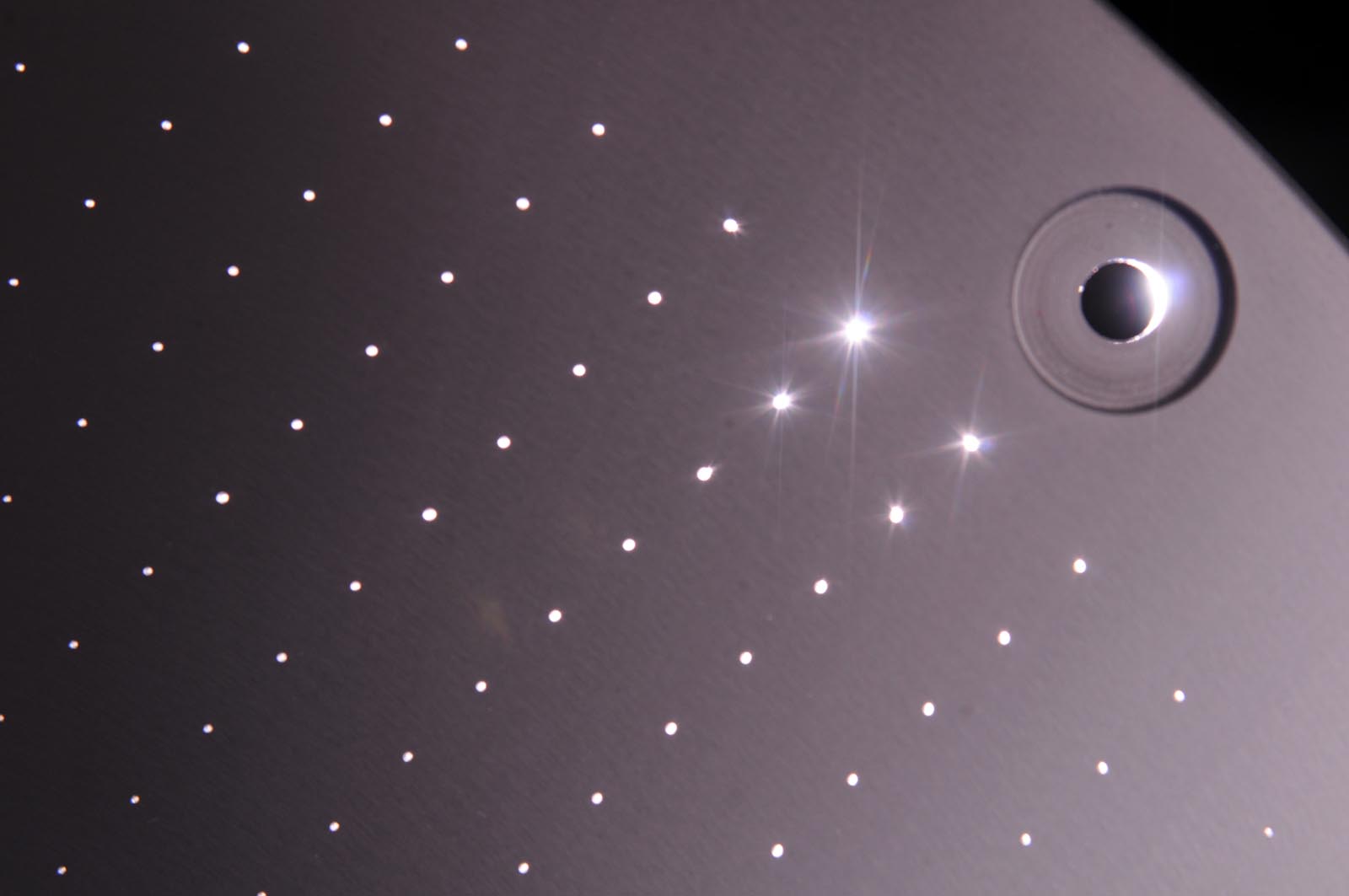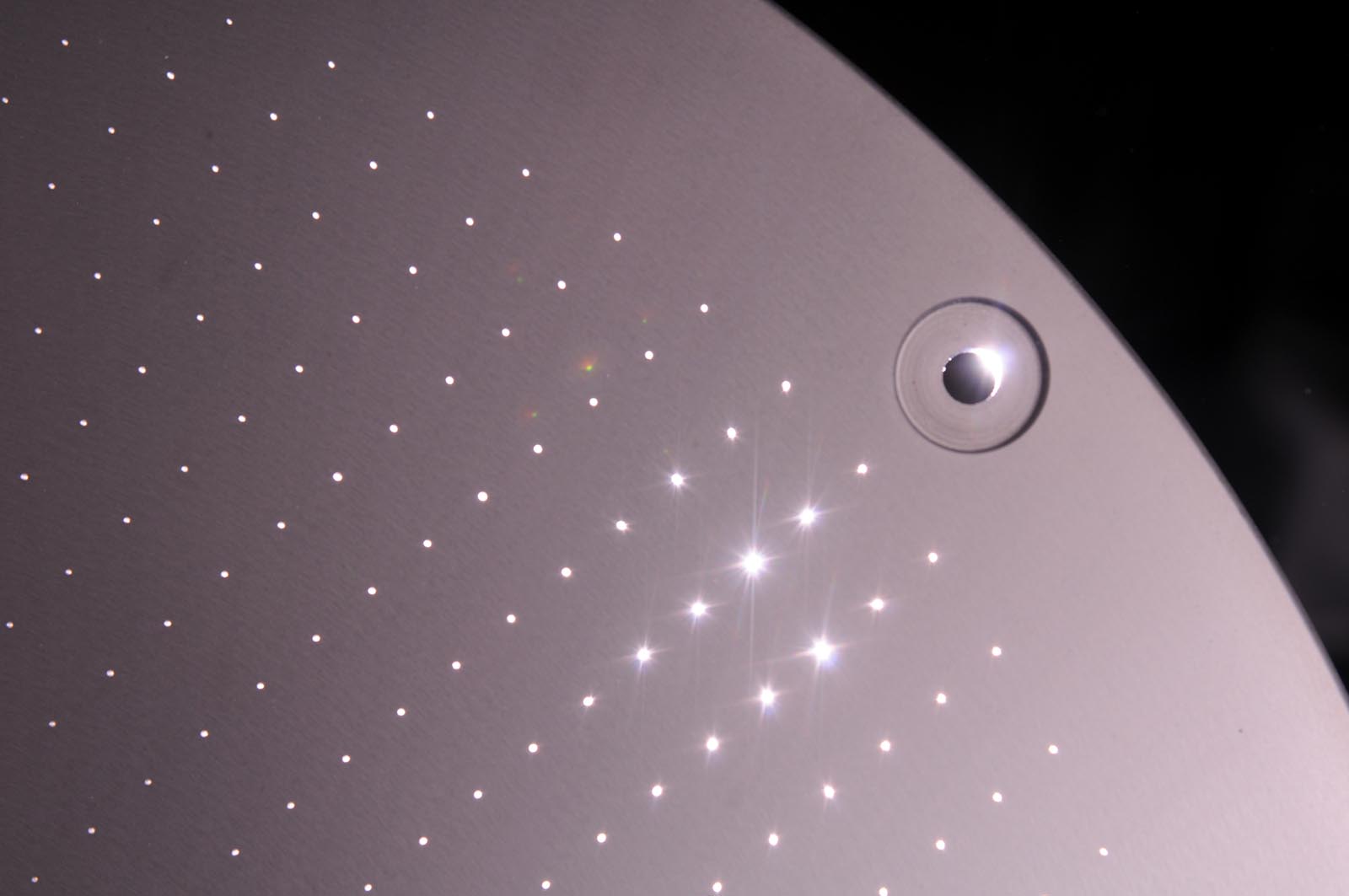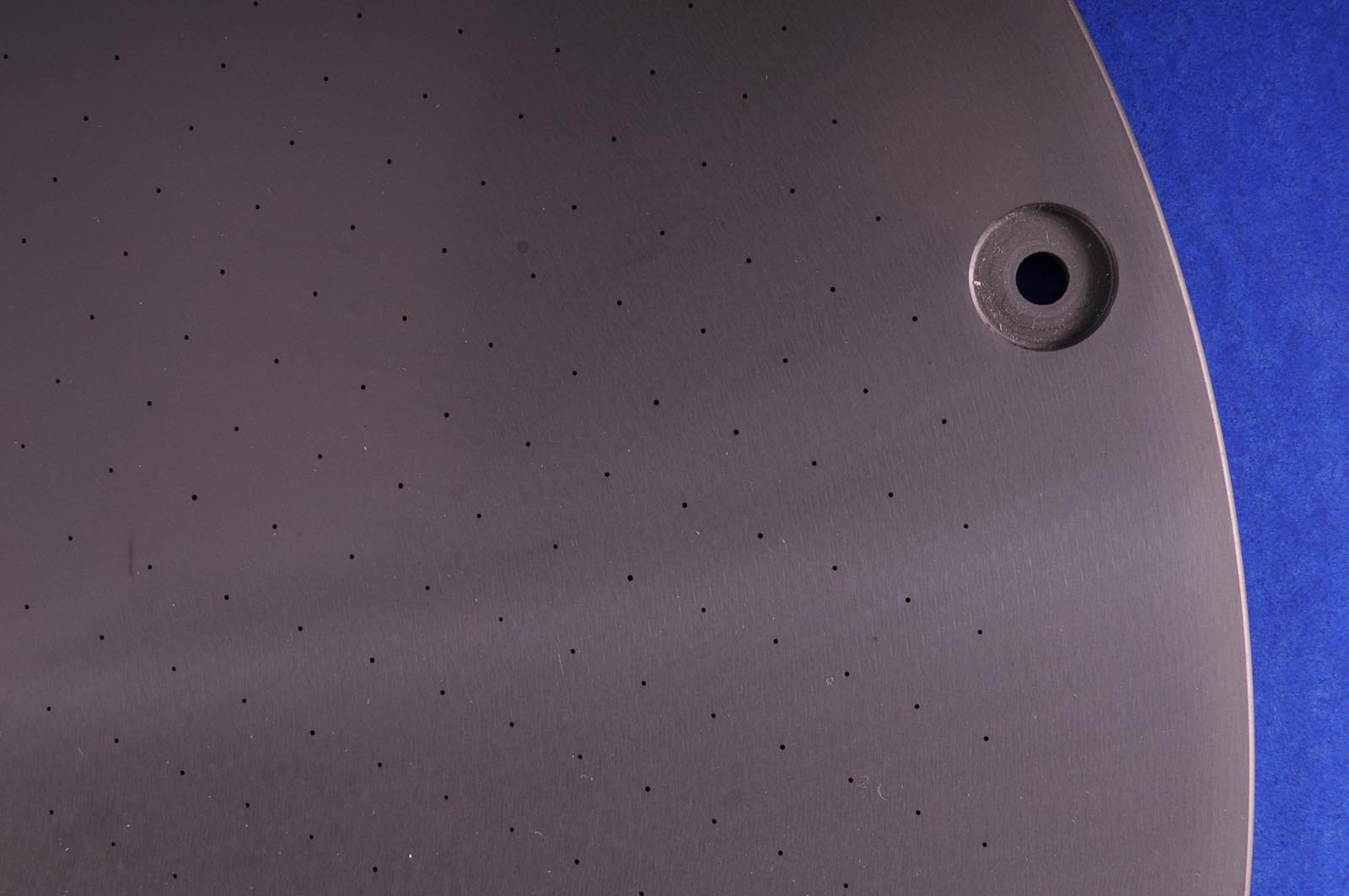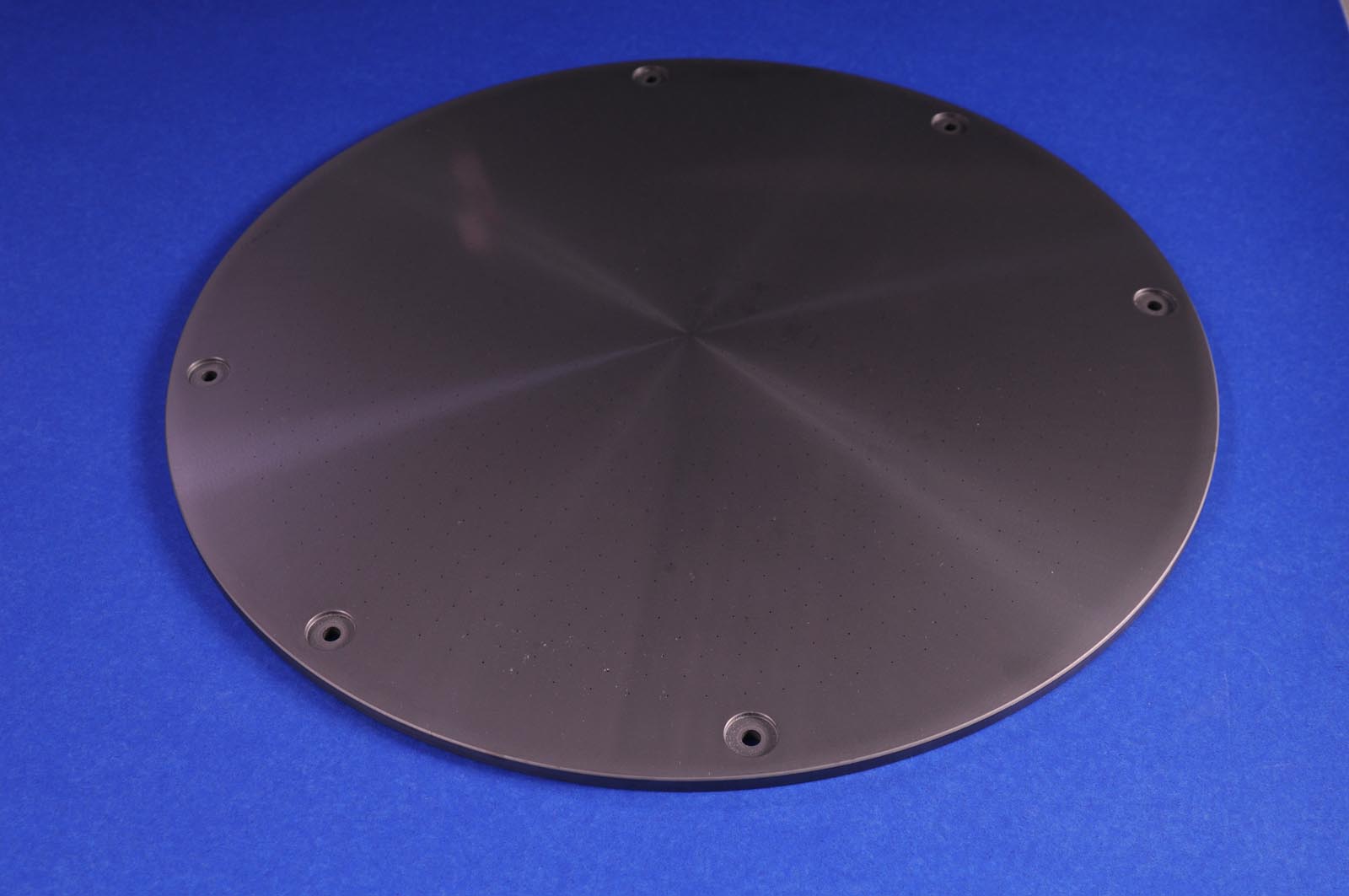 Your Trusted Partner Advanced Ceramics
At Bullen, we don't just machine your part – we begin with final production in mind. Our dedicated team of engineers will:
Consider your unique needs.
Seek ways to drive down costs and increase efficiencies.
Build custom machines and tools to mass-produce your part if needed.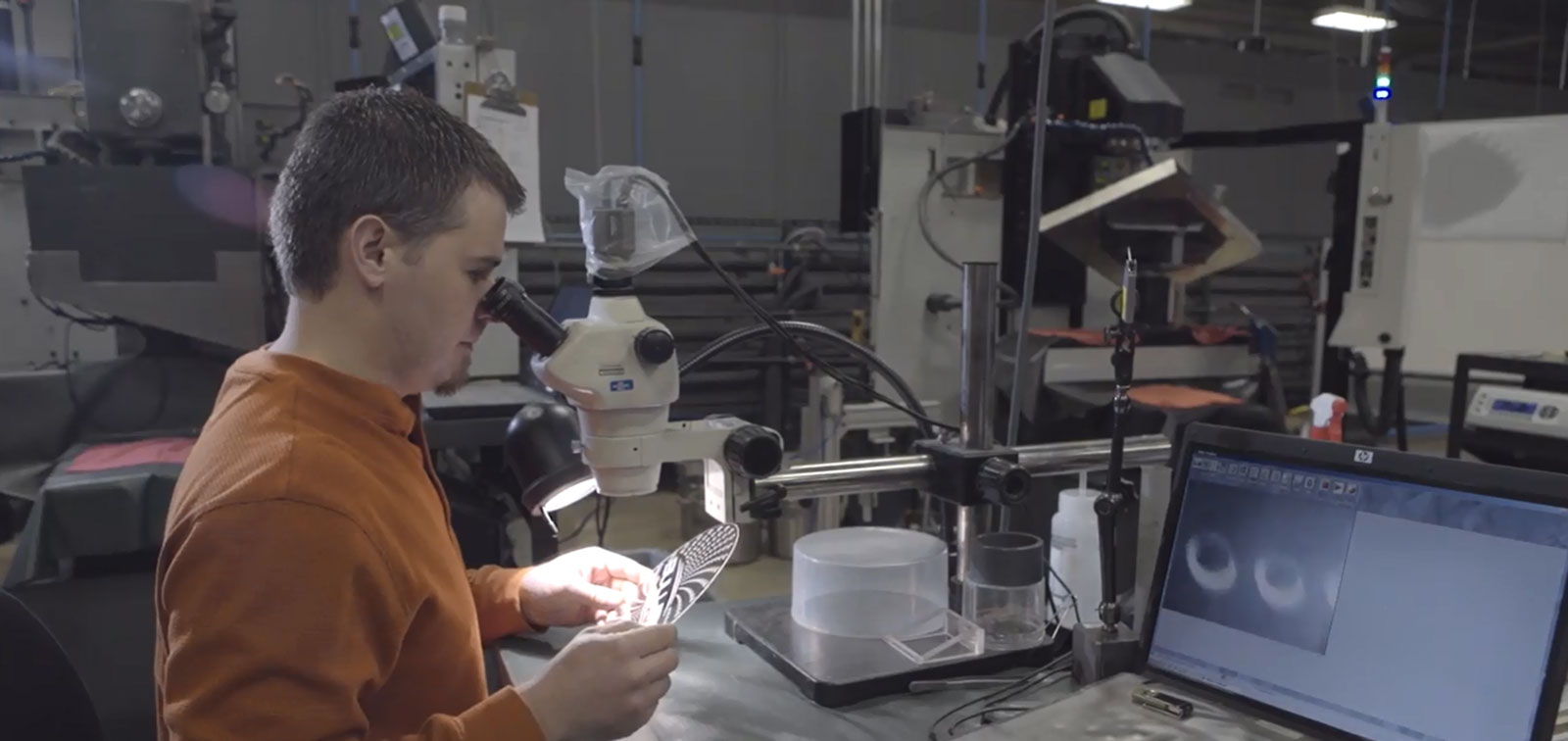 What is Ultrasonic Machining?
Ultrasonic machining is a loose abrasive machining process in which the mirror image of a shaped tool can be created in hard, brittle materials. Material removal begins with a vibrating tool. The vibration propels particles at accelerations in excess of 25,000 g's. These dynamic particles collide with and grind the workpiece on a micro-level.
Learn More About Ultrasonic Machining >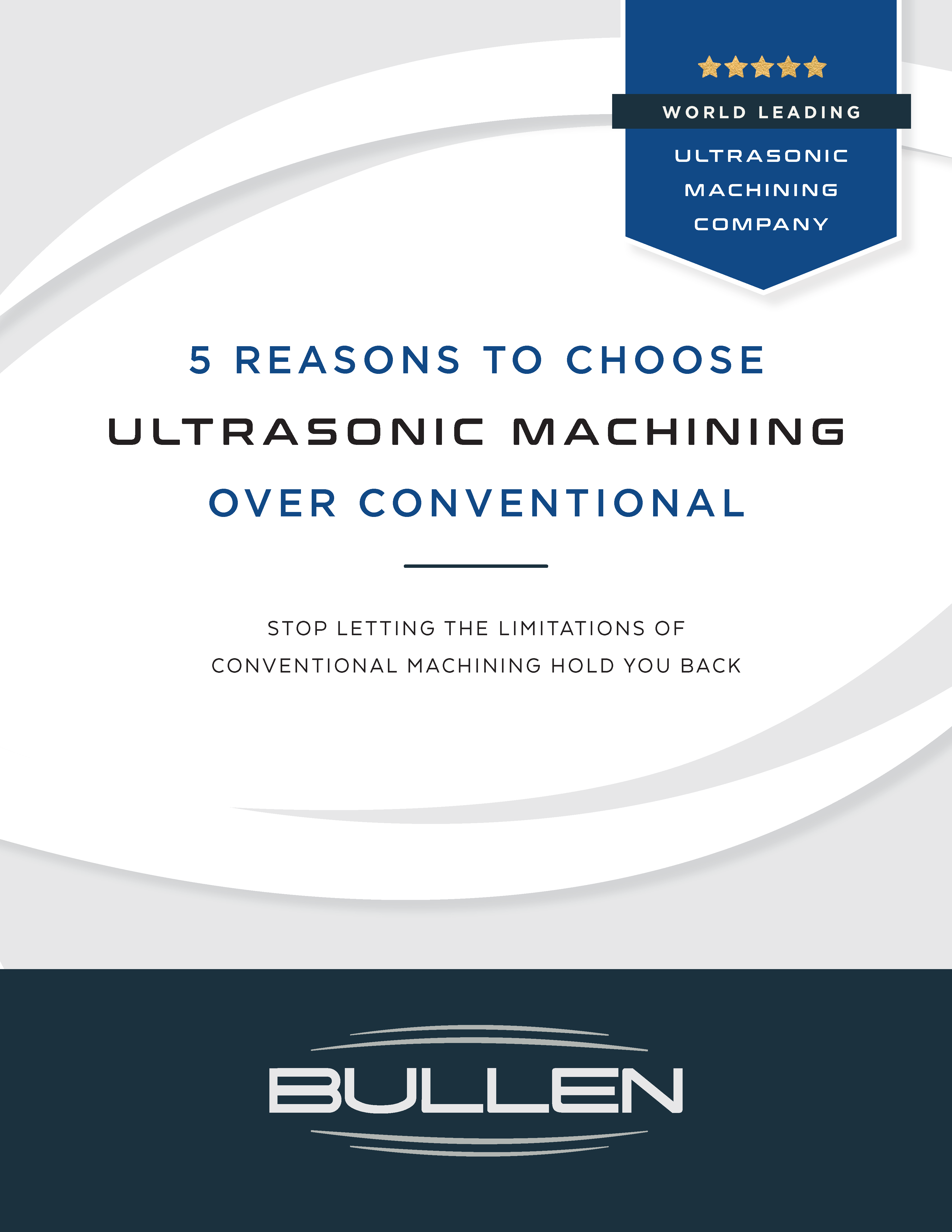 5 Reasons to Choose Ultrasonic Machining Over Conventional
Stop letting the limitations of traditional machining hold you back. Download this free PDF today.
Ultrasonic machining is a machining solution for hard, brittle, and specialty materials, and Bullen Specializes in custom applications.