Bullen wins 2020 Business of the Year
EATON, Ohio – November 24, 2020 – Bullen Ultrasonics is Dayton Business Journal's 2020 Business of the Year. "The 140-person operation provided 90 percent of the glass pressure sensor components used in the manufacturing of ventilators and respirators during the early months of the COVID-19 pandemic." The pressure sensors found in these critical machines help to measure air and oxygen pressure to and from a patient. Dayton Business Journal also named Bullen Ultrasonics Manufacturer of the Year for the second consecutive year.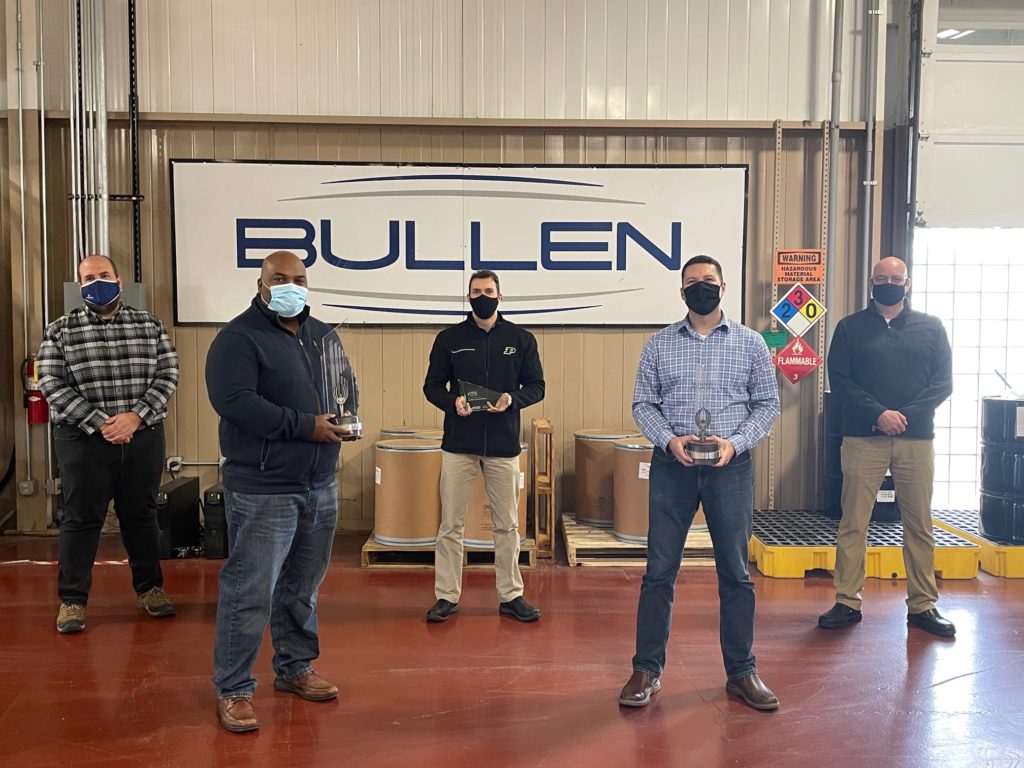 "Maintaining our standard for health and safety while also serving our nation on such a large scale was a challenging task, but one made possible by the family of team members we employ here at Bullen," said Tim Beatty, president of Bullen Ultrasonics. "We are honored to receive Dayton Business Journal's highest accolade and are thankful for the support of our local community. We continue to do everything we can to make sure our teams remain safe and our product exceeds standards."
Founded in 1971, Bullen has continuously refined its approach to effective ultrasonic machining while prioritizing culture, customers and community. Bullen builds its own custom equipment and tools with an internal metal CNC machining shop. By designing and developing its own machines, Bullen remains fully vertically integrated for ultrasonic machining services, decreasing cost and allowing unmatched quality control. This technology shortens lead times and increases production to meet the essential need during the worldwide shortage of ventilators and respirators.
Bullen also utilizes an organic "Team of Teams" organizational structure requiring different departments to overlap and connect. Its support model is "bottom-up" instead of "top-down," which is reflected in its leadership team and the company's core values. This innovative approach to business has allowed the company to weather many of the economic storms brought on by COVID-19 and avoid massive layoffs of its workforce, unlike many other businesses around the world.
Even throughout the pandemic and the significant increase in production, the company stayed firm in its familial approach to business while enforcing extra measures for health and cleanliness. Bullen gave its frontline staff a paid day off every week during the early days of the pandemic to help boost morale and keep their teams engaged.
Throughout its nearly 50 years in business, Bullen has gained a reputation of service both locally and globally by contributing 10 percent of its profits to charitable organizations. The company is a sponsoring partner of workforce development with the Preble County Development Partnership
( https://www.pcdp.net/) . It has a long-term partnership with Home is the Foundation
( http://hitfoundation.org/) , which helps to meet the critical shortage of affordable housing options in rural Preble County.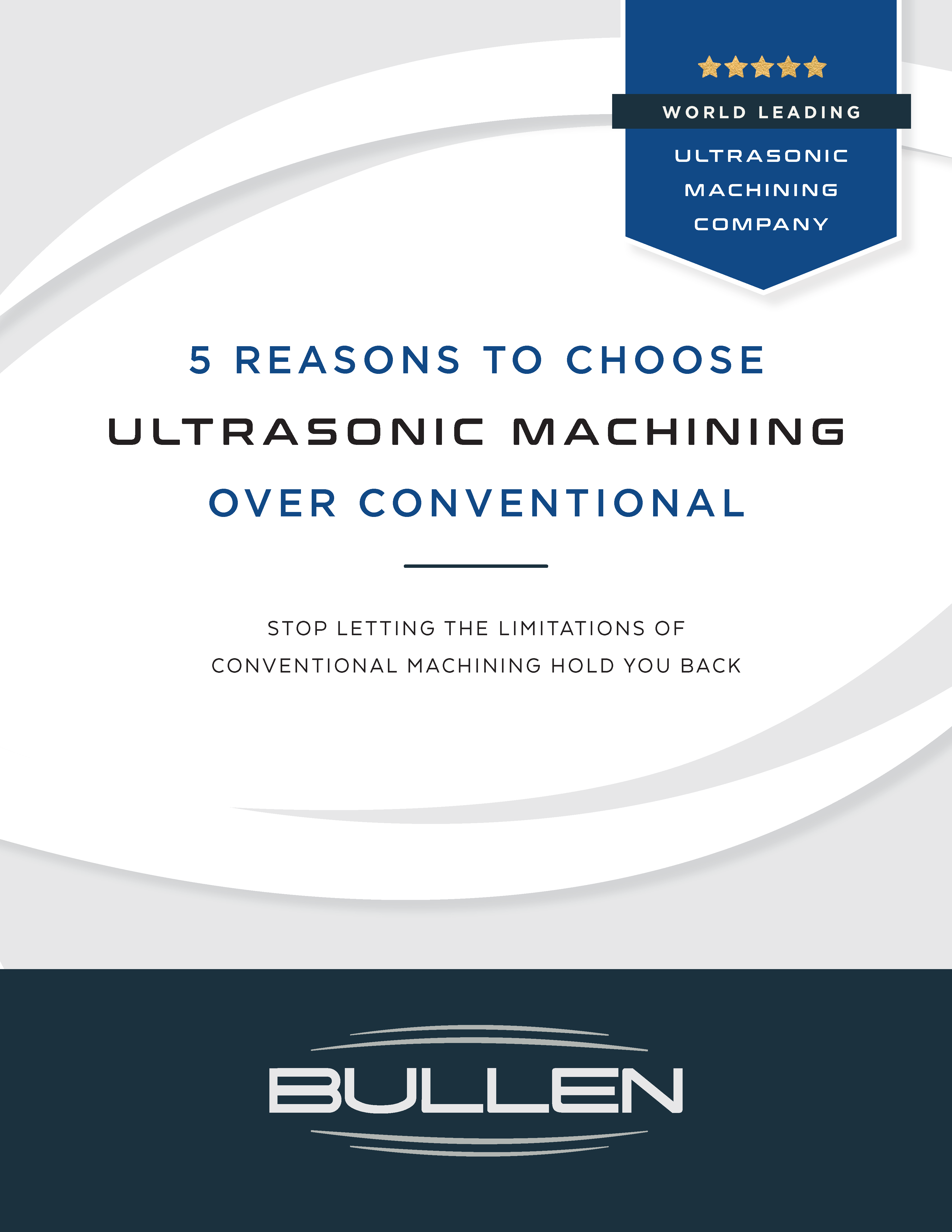 5 Reasons to Choose Ultrasonic Machining Over Conventional
Stop letting the limitations of traditional machining hold you back. Download this free PDF today.